The National Animal Rights Day, or NARD, is an annual event designed to raise awareness of the injustices animals face – animals who have no voice to speak for themselves.  Individuals and organizations gathered in New York City on July 24, 2016, to stand together and speak up for animals.
First launched in 2011 by Our Planet. Theirs Too., an animal rights and planet conservation non-profit, NARD brings together people from all over who care about the wellbeing of animals.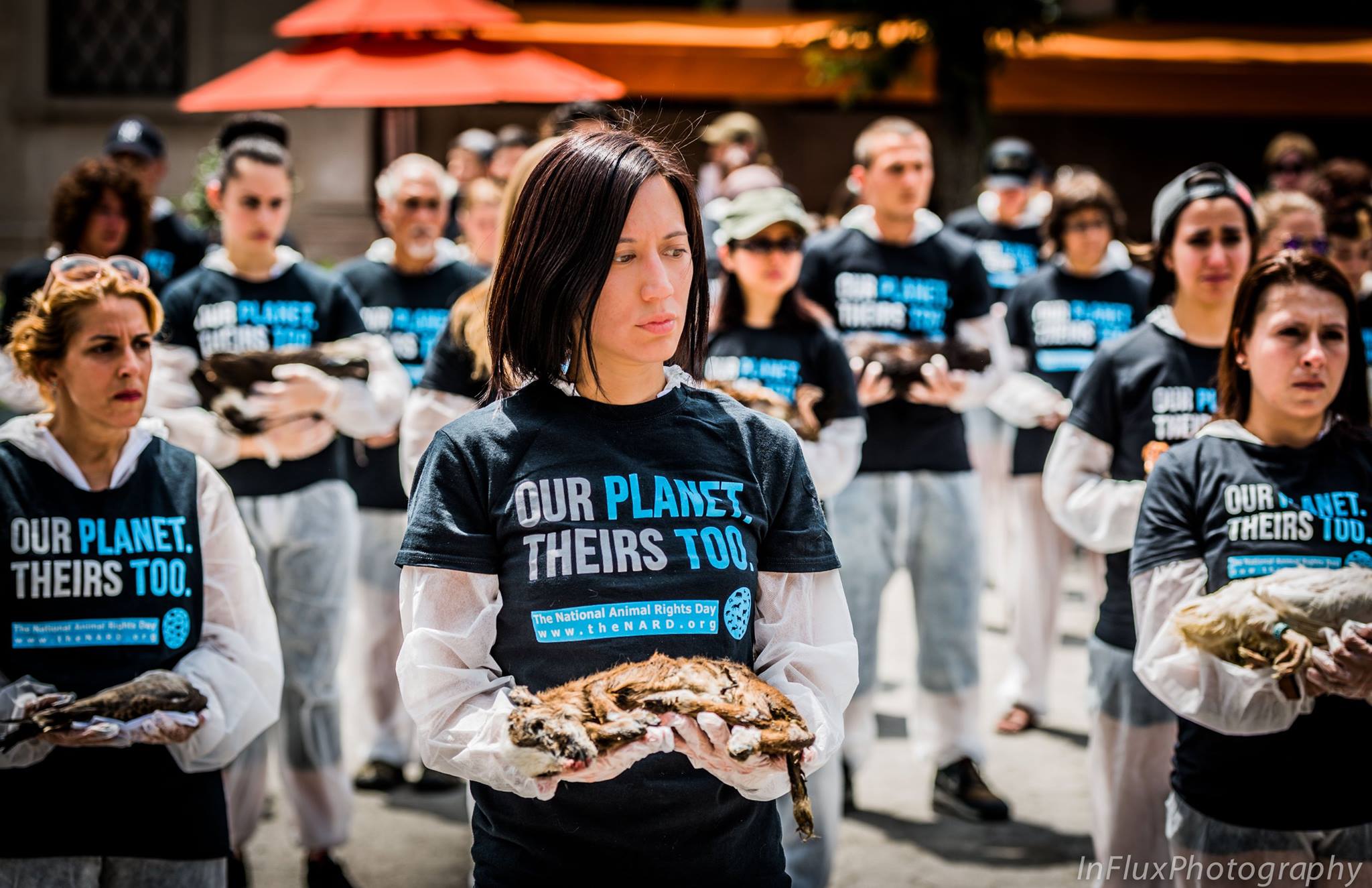 Since its inception, NARD has grown in size and has now spread across the USA and Canada from Toronto to California to Florida and beyond.  NARD events are held in various major cities, making it more accessible for all who are interested in attending the event and showing their support.
This year in New York City, NARD started with a memorial service for animals that have died by human hands and featured a ceremony with actual deceased animals to bring awareness that the victims of animal cruelty and abuse have faces, eyes, and souls, and wanted to live.
Following the ceremony and the signing of The Declaration of Animal Rights, an expression of support for the cause, the event features music, vegan food, speakers, singers, and dancers.
The Goal
The goal of NARD each year is to raise awareness. By enlisting the aid and support of more individuals and organizations, NARD continues to grow stronger, reach a larger audience, and bring the plight of animals into the mainstream eye.
Animal Cruelty Exposure Fund at NARD
 ACEF was honored to be a part of NARD 2016 in NYC by having a table there.  We were able to network with others and help spread the message of ACEF, which is to expose animal cruelty by shining a light on the truth through mainstream media.  ACEF founder Nora Constance Marino both spoke and performed.
It was amazing to be at NARD and to be among so many passionate supporters who stand in solidarity for the animals.
What's Next?
With more people unwilling to let animal mistreatment go unnoticed, the stage is set to encourage others to join the cause.  NARD contributes to this encouragement, and the ACEF continues to be a part of this important movement.
To learn more about NARD, click here.  If you would like to support the Animal Cruelty Exposure Fund's current projects, please visit our Donate page.